Humidity Control Filters is the leader in the distribution and service of humidity control products for walk-in and reach-in coolers/freezers.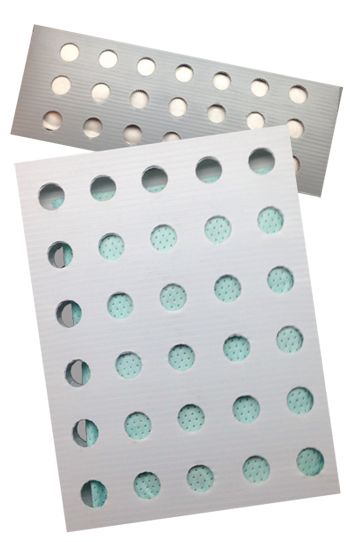 Our company's proprietary product is a humidity control panel technology made up of a 100% multi-sorted natural mineral compound. When placed in a refrigerated environment, they absorb and desorb humidity, odors, moisture, mold, and ethylene gas. They also naturally reduce temperature by 2-10 degrees. This allows for both dramatic energy reduction and food-waste savings!
The minerals we use were discovered in a mine over 30 years ago and has been determined as the only site in the world where such minerals are found. Our minerals and filters are 100% sustainable, recyclable, and BPA-free. They're also OSHA & USDA approved. Our existing customers include restaurants, hotels, country clubs, senior living facilities, caterers, schools, hospitals, and florists. See our Client List.